"Even though I believe in musical community and collaboration with other people, I also really feel strongly about musical autonomy, having a complete vision in yourself about the music, and being able to fulfill that."
Chris St. Hilaire is an accomplished multi-instrumentalist, songwriter, recording artist, and activist based in New York City. Born in Huntington, NY of Trinidadian parents, music was a rich part of St. Hilaire's foundation and cultural upbringing. "When I was young and my parents would travel, they would leave me with my grandmother in Antigua," says St. Hilaire. "My grandmother would record cassette tapes of me singing or playing music, and she would send them to my parents because the phone bill would have been too expensive. On Knowledge of Self, you can hear a clip from one of those early cassettes at the beginning of the record; for me, that was very important and symbolic, because that's where it all began, in a sense."
St. Hilaire's passion for music took form at an early age, but it wasn't until age thirteen when he began playing drums. Growing up immersed in Caribbean rhythms and melodies while in Trinidad, these sounds became a core part of St. Hilaire's musical identity. Through his development, listening and playing to records by Jimi Hendrix, Cream, Led Zeppelin, Stevie Wonder, and Michael Jackson further informed and influenced his playing. Though, it was the music of The Beatles that shaped St. Hilaire's vocal, harmony structure, and songwriting style the most. St. Hilaire's father is also a musician, a guitarist who toured with Chubby Checker, and became a huge influence on his playing.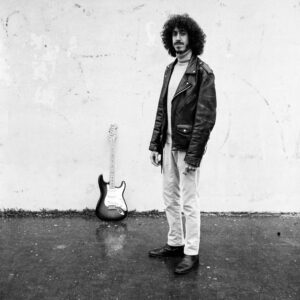 In 2008, Chris St. Hilaire co-founded the internationally acclaimed rock duo The London Souls, and went on to tour with the band for ten years, playing theatres such as Carnegie Hall and the Beacon Theatre, and festivals such as Bonnaroo, Lollapalooza, Governor's Ball, and Pinkpop. The London Souls recorded its self-titled debut album with Ethan Johns at Abbey Road Studios (London, United Kingdom), releasing that album in 2011, and followed up by releasing its second album Here Come the Girls in 2015. In its period of activity, The London Souls shared stages with The Who, Paul McCartney, Lenny Kravitz, The Roots, Tedeschi Trucks Band, and The Black Crowes, among many others.
As a session musician, Chris St. Hilaire has had the privilege of writing and recording with artists such as Dan Auerbach (Waiting on a Song), Eric Krasno (Blood from a Stone), CeeLo Green (CeeLo Green Is Thomas Callaway), and Marcus King (El Dorado). St. Hilaire scored production support from Auerbach on "Up All Night," the lead single from Knowledge of Self. As of 2018, he is a member of Ahmed Gallab's solo project, Sinkane, performing on their latest album Dépaysé. In 2019 Chris joined Doyle Bramhall II's touring band on drums and vocals, and joined fellow NYC multi-instrumentalist Nikhil P. Yerawadekar in his band Low Mentality on bass and vocals.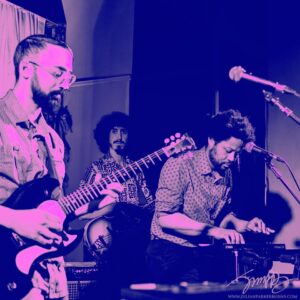 Chris St. Hilaire is also a founding member of the Sound Mind Collective, a musician-led community activist organization based in Brooklyn, NY. The Sound Mind Collective seeks to empower independent musicians through education, policy change, fundraising events and community partnerships focused on social justice in New York City. Through this work, Chris St. Hilaire hopes to contribute to a more socially responsible music culture in the face of increasing wealth, racial and gender inequalities.
Chris St. Hilaire believes that merging music and activism is vital to sustaining a creative community, and that artists have an opportunity to be cultural leaders, not just entertainers.
Check the calendar for upcoming shows and events.